Our Quality Range of Plantation Shutters
Plantation Shutters are the best internal window covering on the market. They are the only window covering that you have full control of light, views & privacy just by moving a blade they also have the best Insulation barrier for noise, heat, cold, UV glare and will help pay those high energy cost that keep coming in. You get them in Hinged, double Hinged, sliding, Bi-fold and fixed in place and also in all shapes & sizes.
All our Shutters are manufactured and Engineered to the latest technologies to our high standards, specifically for Australian condition we do not comprise for quality of our shutters nor our installation hence gaining a great end product and service to our customers.
Our range of Materials, Are available from Polyresin / Polymer Shutter, Aluminium Shutters for Internal and External, Basswood Shutters, Kiri Shutters, Western Red Cedar Shutters, Decorative storm shutters.
Thermopoly Plantation Shutters
Our most popular Polyresin / Polymer Plantation shutter that look amazing and hardwearing strength and precision of man-made materials with beauty and elegance of real wood giving you the freedom to meet any challenge in the home or office as you can see in the features below they are virtually indestructible with normal use.
Features
UV Resistant
Fire Retardant NFPA 701 Certified
Anti-bacterial
Termite-resistant
Moisture and humidity resistant
Rails are glued and screwed using high strength mortise and tenon joints
Stiles are co-extruded with square aluminium inserts for maximum strength
Each louvre is co-extruded with a H shaped aluminium insert to prevent sagging
High strength frame brackets provide for added support with installation
Wider panel options than many other polymer shutters in the market
Insulates 70% better than any wood shutter and provides for low maintenance
Engineered poly material is water resistant; ideal for wet areas
Protected by a high UV inhibitor to ensure maximum durability
7 x standard colours designed to compliment the most popular Dulux whites
Will not rot, absorb moisture, delaminate, split, crack or promote mold
Pre-paint finish provides flexibility in installation – no risk of cracking paint finish between joints
Strongest warranty in the industry; a 20 year guarantee the extrusion won't crack, sag, warp or split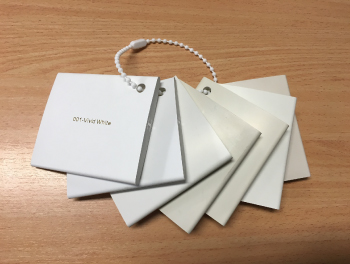 Wood Plantation Shutters
Wood shutters are made from A grade Basswood , which is a native American hardwood off the east of North America. We use Premium grade American Basswood for its stability, uniform colouring, resistance to warping and its stability when dry.
Mortise & Tenon joints are designed to allow for maximum glue surface area to withstand shear and racking stress, to ensure improved strength & durability.
The Wood range is available in Basswood Shutters, Kiri Shutters, Western Red Cedar Shutters two basic finishes, painted and natural stain with a range of 10 colours and 8 stains. Custom paint options are also available.
Our paint finish is high quality polyurethane, which offers a tough and durable coating that is highly resistant to the elements and provides a beautiful consistent finish. Polyurethane paint provides superior durability and lower maintenance compared to most other paints used in shutter construction. These features can also be found with our range of sliding plantation shutters.
Features
Lightweight yet very strong
64mm, 76mm, 89mm and 114mm louvres
Large range of frame and stile options – beaded and flat
Uniform grain for a beautiful stain finish
Low in resin and tannin which may bleed through finish
High quality Polyurethane paint finish for a durable finish
10 paint colours, 8 stains, Custom paint available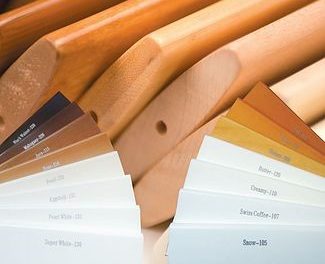 Standout with ShutterShop Aluminium Plantation Shutters
Great for indoor and outdoor in all applications and screening there is so much that you can use shutter Panels for. Bring the outside in and create Privacy Solutions for Patios, Balconies, Verandas & internal Windows that you so desire.
Made out of Marine grade aluminium is incredibly strong for its light weight extrusions into shutter Louvres/ blades and frames The Shutters comes in 64mm, 90mm, 114mm, 150mm, blades.
Mounting configuration of Hinged, Double Hinged, Sliding, Bi-Fold, Fixed in Place. Operable louvre blades or fixed louvre Blades great for fixed Screening.
They come in Standard colours White, black Silver , Primrose or you can chose from the Large Custom Colorbond colour range or Dulux Powder Coating range with Duralloy and Duratec long lasting powder-coating finishers. Please see PDF colour charts.
Features
64mm, 89mm ,114mm and 150 louvres
Stainless steel hardware
Raked shapes available
Bolts and keyed locks available
Fly screen option
Dulux Powdercoat Duralloy and Duratec Colours (optional)
4 x standard powdercoat colours
All Dulux Colorbond colours are (optional)
4 x timber look colours (optional)
Louvres can be fixed or moveable
10 year warranty on extrusion and components
10 year warranty on paint finish
Spans up to 1500mm width
Popular Search Terms For This Plantation Shutters Page
Plantation Shutters Sydney
Table of Contents for Plantation Shutters Info
Plantation shutters , There are the different types of martials : PVC Shutters , Poly-rein , Wooden , Basswood , Australian Made , Cedar shutters  , Sizing of the blade used  64mm , 90mm , 115mm
These are the different types Systems for plantation shutters  Used , Fixed Blades , Operable Blades , Fixed in place , Sliding Plantation  shutter , Bi-fold Plantation Shutters  , Hinged plantation  , Double Hinged Plantation shutters
Aluminium Plantation shutters Outdoor & Internal Used  , Fixed Blades , Operable Blades , Fixed in place , Sliding , Bi-fold , Hinged , Double Hinged , Sizing used  64mm , 90mm , 115mm 150mm louver blades are used .Also available in Vertical Louver blades & horizontal louver blades and are also Lockable with handle & Keys
Poly-rein Plantation Shutters
Polyresin Plantation Shutters